Contest
Superkidz Creative Competition
Are you a creative genius?
The SuperKidz need your help! 
We need your brilliant ideas to help us plan the SuperKidz's next healthy adventure! If you're between ages 4-6 draw up a picture of the SuperKidz or if you are between the age of  7-10 write the next SuperKidz story for a chance to win amazing prizes! Your theme is "Super Sam and Super Sara Get Active & Eat Healthy". You could walk away with a scholarship at a GEMS school, an iPad, many goodies and also have your art in the next SuperKidz comic!
Check out our Judges page to know more about the wonderful people who will be looking at your work and don't forget to read our Rules page carefully to ensure you have all the details about the competition. If you still have queries check out our FAQ section.
Once you are all set just follow the simple steps below.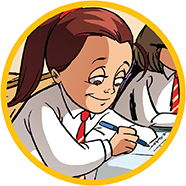 Send in your submission about Super Sam and Super Sara's next healthy adventure centered around eating healthy and getting active. Submissions can be in English or Arabic.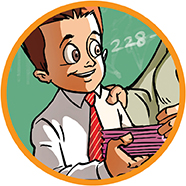 Fill in our online form carefully and submit your creative masterpiece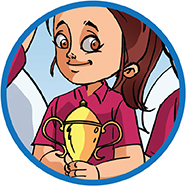 Stay tuned, the contest results will be announced at the Beat Diabetes Walk in UAE on 23rd November and on the Super Kidz website.
Remember our Super Prizes are a GEMS scholarship, an iPad and much more!
Thank you for your participation. The competition is now closed. Our judges are busy selecting the winners and we'll be announcing the names soon!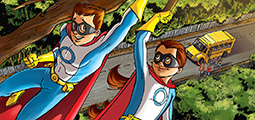 SUPER BLOG
Not sure where to begin? Check out the story that evolved into our first two comic books, Issue 1: Sam and Sara's new sports challenge and Issue 2: Sam and Sara's Camping Challenge and get inspired to write your own story. Our blog will also be updated with new tips and inspirations every week so stay tuned.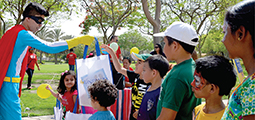 ADVENTURE GALLERY
Need a little visual help, Check out our gallery and see pictures from the Super Kidz event held in 2015. Our Superheroes had a great adventure across schools, parks and entertainment centers across the Emirates, as they interacted with children and encouraged them to get active and eat healthy through super fun activities.